Brain Tumor Reporting and Data System (BT-RADS)
BT-RADS is a reporting system to simplify and standardize MRI reporting of brain tumors. This system is based on the framework of other structured reporting systems, such as BI-RADS and NI-RADS. In this system, studies are interpreted according to a structured set of rules to help lower inter-reader variability, increase the value of the report to the ordering provider, and provide greater clarity to patients with brain tumors.
This scoring system has a variety of tools to help interpreting and referring physicians. There is an easy to read table of interpretation categories which is tied to suggested management decisions, a set of detailed guidelines to help with interpretation, an a flow-chart as a quick-reference during daily readouts.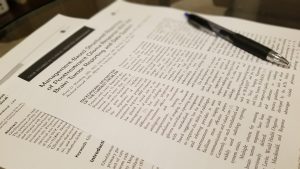 Part of our effort is publishing out work in the medical literature, helping propagate our ideas through peer reviewed publications
Improving healthcare communication
A major goal of this effort is to make it easier for physicians and patients alike to understand imaging. Clearer, quantitative communication has the opportunity to improve medical care and sets the stage for better diagnosis and treatment of brain tumors.
ABOUT EMORY NEURORADIOLOGY
Emory neuroradiology is composed of a team of 16 faculty members, 8 fellows, and countless residents, technologists, and other team members. We have a super-subspecialized reading model in which embedded reading rooms in several clinics (e.g. otolaryngology, neurology, and neurosurgery) are staffed by neuroradiologists with a specialized interest in that area. This allows for optimal collaboration between radiologists, referring providers, and patients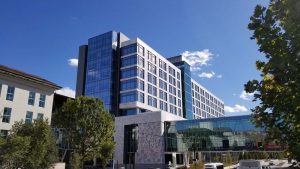 We are part of the bigger Emory Healthcare and Emory Radiology teams. Emory Radiology has more than 100 faculty across all specialties and more than 1000 employees at multiple sites across the Atlanta metropolitan area. Emory is committed to high quality imaging across all specialties.
Follow @emoryradiology on Twitter.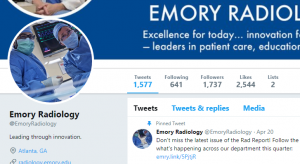 You can find more about our section and team members on the Emory Neuroradiology web page.